We offer our customers a fast, affordable, and convenient way to print and professionally mail their print marketing materials. You provide us the mailing list and we make sure your printed pieces get delivered.
Our mailing services include:
Processing your mailing list
CASS certification
Inkjet addressing
Postal presorting
Fast turnaround: Your printed products can be mailed 2 to 5 business days after the printing job is finished.
Products available for direct mail include:
Postcards
Brochures
Greeting cards
Invitations
Booklets
Catalogs
Newsletters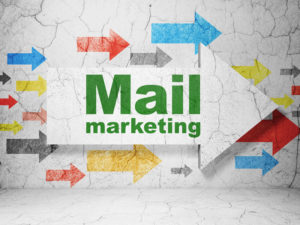 Don't have a mailing list? We will help you work with the USPS to develop a list using their EDDM program. Whether you are a restaurant that wants to share delivery menus with customers or a local business promoting a grand opening or special offer, EDDM postcard printing allows you to get your printed piece right into the hands by targeting an entire neighborhood. Every Door Direct Mail® is a USPS service designed to make it easy and affordable to reach the customers with targeted large-format mailers in specific neighborhoods — no mailing list required. Just enter an address or Zip code to select your desired neighborhoods, and your postcard is delivered to — you guessed it — every door in those neighborhoods.
This program has affordable postage rates.
Six EDDM compliant sizes from 6.5″ x 9″ to 8.5″ x 14
Five premium paper options including ultra-thick 16-point gloss
Optional 100-piece bundling option for post office delivery
Want more information? Get more information at USPS.