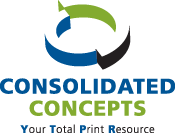 Consolidated Concepts, whose tagline is Your Total Print Resource, was founded by Todd Cazin in 2000 to help customers manage all aspects of a great finished product. With over 20 years' experience in the commercial print and promotional products industry, Todd really knows his stuff.  Every client, from the modest startup to the established business, gets up-close and personal treatment from him and his amazing team of vendors and graphic designers. He takes pride in providing the best possible care and products to his clients and he's not shy in saying that he does a great job!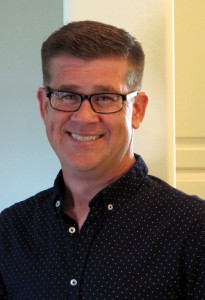 Todd Cazin has a B.S. Degree from Cal Poly, San Luis Obispo in Graphic Communication, with his concentration being Print Management. After working for a few printing companies, Todd decided to start a print and promotional company that was completely different than any other in San Diego. He wanted his clients, both big and small, to take pride in what they need printed, and have one source to have it all done.
Todd has worked hard to be Your Total Print Resource for all things printed, by seeking out the best graphic designers, screen printers, digital and offset printers, promotional product vendors, embroidery, mailing solutions, and large format printers.
So what does this mean to you? It's simple. Now you can get everything you order for your company in one place– pens, magnets, shirts, mailers, banners and so forth. We can almost always beat what you are currently paying for these items and get you a better product.
We look forward to working with you very soon!
Mission Statement
Our goal is to provide our clients with one source for all their printing and promotional needs. We do this by working with a wide range of graphic designers, digital printers, commercial printers, screen printer and promotional printers.